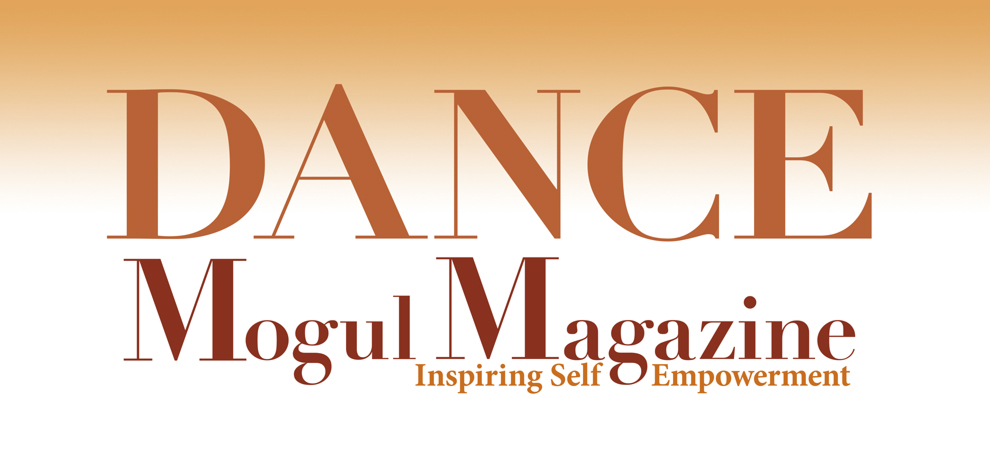 Dance Mogul: As a performer, what has The Snow Maiden experience been like?
Alexander Rudoy: My name is Alexander Rudoy and I have been performing in the "Snow Maiden" production for 3 years.  It has been an amazing experience performing on big stages in different cities bringing joy and happiness to children and adults alike.  My favorite part of the show is the direct interaction with the audience in the beginning (when actors get to talk to kids from the stage), as well as in the end of the show (when the dancers go into the audience to sprinkle white confetti over the heads of delighted viewers).  It really is a treat to see the smiles, excitement and holiday spirit in the eyes of the kids in the audience knowing you partially made it happen.  We have a delightful team of actors, dancers and singers and it really is a pleasure and honor to be part of the team.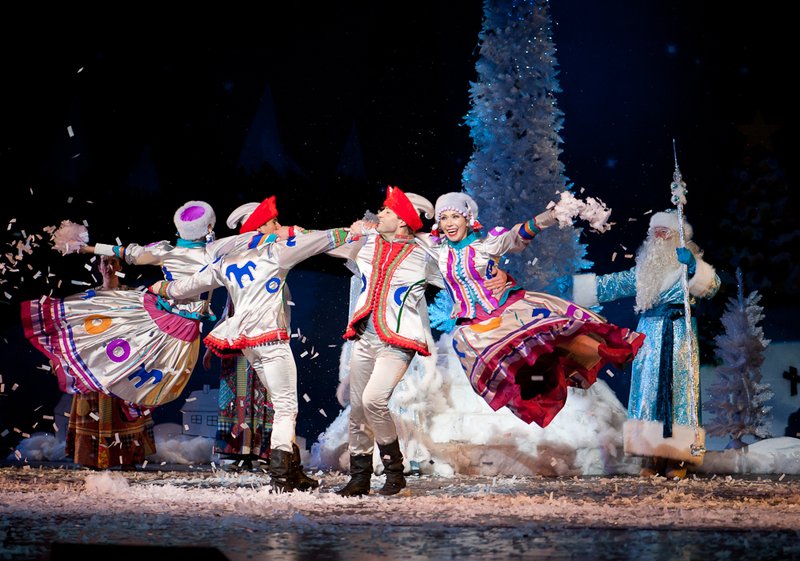 Dance Mogul: Based on the language barriers do you feel the audience in the US still get the purpose of the show?
Alexander Rudoy: In addition to being very entertaining, the "Snow Maiden" is an educational experience. The costumes, the music,choreography and other components teach kids and adults about Russian culture and Russian Christmas traditions.  Language barriers melt away and give way to universal principals of love, compassion and understanding on a deeper level. The show teaches that if you are a good person, you will be rewarded and punished if you have been misbehaving, which is the same principal as Santa Claus in the US.  Overall, even if the audience member does not understand a word of Russian language, one will still enjoy the spectacle, beautiful singing and music and wonderful Russian folk choreography.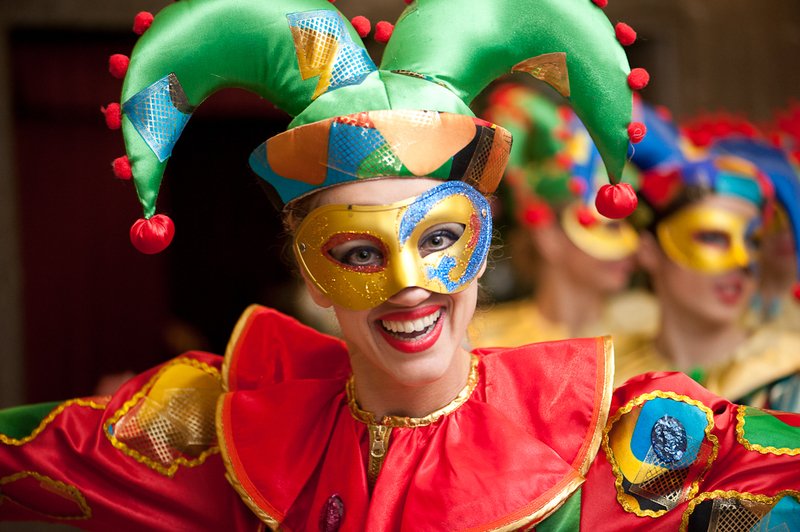 Dance Mogul: Take us behind the scenes of The Snow Maiden, what are rehearsals like?
Alexander Rudoy: The show is choreographed and directed by the amazingly talented Andrew Ivan.  It is a real treat to be working with him on any production because he manages to make rehearsals fun, yet get out of the performers their best. During rehearsals Andrew manages to teach us so many things and open so much potential in a very short period of time, that sometimes its hard to believe that you are actually getting years of schooling in a month of rehearsal time.  The choreography can be challenging but always a lot of fun to learn and perform. Dance numbers often involve a lot of acting and since dancers play several different characters in the show, its important to be able to get in touch with your inner self.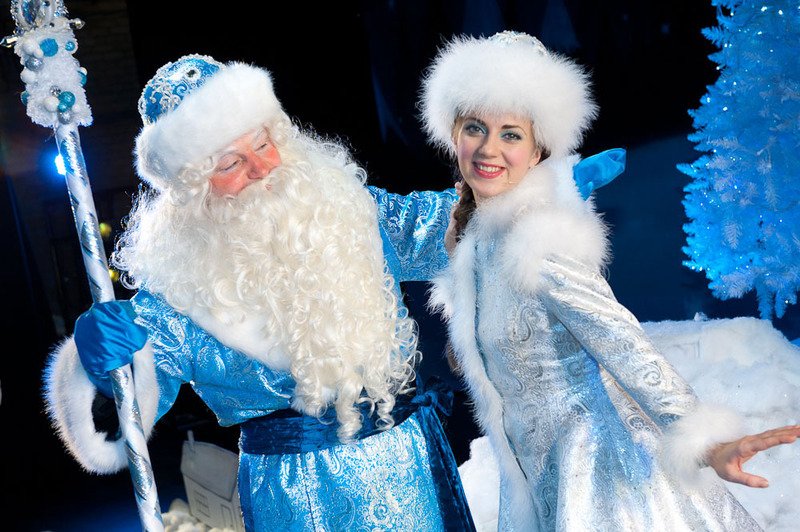 Dance Mogul: What is your best advice for a dancer that wants to take part in shows like The Snow Maiden ?
Alexander Rudoy: Any dancer who wants to take part in the show like "Snow  Maiden" has to have a strong background in Russian folk dance, gymnastics, acting and vocal training as well. The show is challenging – it involves a lot of quick costume changes, high Russian jumps, as well as signature Russian tricks for male dancers (Polzunok) when a dancer squats down and kicks his legs forward from under him.  Girl choreography involves a lot of Russian turns (on spot or across the stage) as well as fancy Russian footwork (Drobushki).  Some of these moves require extensive training and  most of our dancers had time to practice since a very young age.  But one thing I can promise is that any dancer attempting to join our team will have lots of fun and plenty of positive energy, as well as an enlightening learning experience.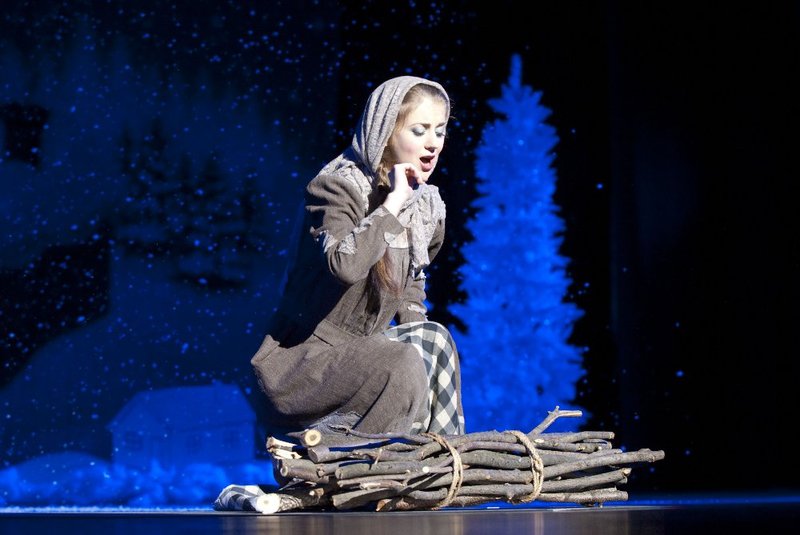 Photo Credit: Igor Khodzinskiy
Brooklyn Center for the Performing Arts at Brooklyn College
and Anton Krilloff present The Snow Maiden (Снегурочка)
Sunday, December 21, 2014 at 4pm
Brooklyn Center for the Performing Arts at Brooklyn College and Anton Krilloff present a Russian holiday fairy tale, The Snow Maiden (Снегурочка), on Sunday, December 21, 2014 at 4pm. The Snow Maiden is performed in Russian with English subtitles. Ticket prices range from $35 to $65 and can be purchased at BrooklynCenter.org or by calling the box office at 718-951-4500 (Tues-Sat, 1pm-6pm). The running time is 1 hour and 10 minutes with no intermission.
In this magical Russian Christmas version of the Cinderella story, Grandfather Frost (the Russian Santa Claus) transforms a poor young girl into the beautiful Snow Maiden after proving her worthiness. This delightful children's extravaganza incorporates traditional Russian songs, dances and elaborate costumes to create a winter wonderland. At the end of the performance, every child in the audience will receive a Christmas candy gift box.
The festivities begin with a musical interlude of Russian folk music played by the ensemble Barynya, followed by entertainment and riddles by skomorokhi, traditional Russian clowns who historically traveled from town to town, performing in the streets and at fairs, singing comedic songs and acting out satirical sketches. As the pre-show comes to a close, Grandfather Frost (the Russian Santa Claus) is introduced, who acts as a type of narrator for the musical fairy tale to follow.
The Snow Maiden premiered in 2008 in Moscow. The creative team on this show includes an honored Russian writer and director Boris Boreyko (The Bremen Town Musicians), director and choreographer Andrey Ivanov, and costume designer Tatyana Kudryavtseva. All costumes were created by the Mariinsky Theatre tailors. www.thesnowmaiden.com.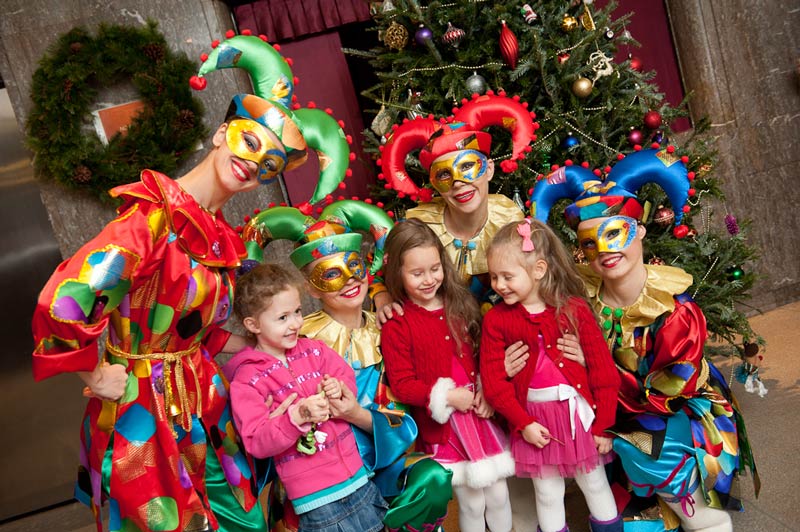 Brooklyn Center for the Performing Arts
Walt Whitman Theatre at Brooklyn College
2 train to Brooklyn College/Flatbush Avenue
Online orders: BrooklynCenter.org
Box Office: 718-951-4500, Tuesday-Saturday, 1pm-6pm
About Brooklyn Center for the Performing Arts
Founded in 1954, Brooklyn Center for the PerformingArts at Brooklyn College presents outstanding performing arts and arts education programs, reflective of Brooklyn's diverse communities, at affordable prices. Each season, Brooklyn Center welcomes over 65,000 people to the 2,400 seat Walt Whitman Theatre, including up to 45,000 schoolchildren from over 300 schools who attend their SchoolTime series, one of the largest arts-in-education programs in the borough. In recognition of its commitment to quality family programming, Brooklyn Center for the Performing Arts has been recognized as both Brooklyn's Best Theater or Theater Group for Kids and Brooklyn's Best Place for Family Bonding by ParentsConnect Parents' Picks Awards. In 2014-15, Brooklyn Center celebrates its 60th Anniversary Season of presenting world-class performances on the Brooklyn College campus.
Brooklyn Center for the Performing Arts' programs are supported, in part, by public funding from the New York City Department of Cultural Affairs in partnership with the City Council. Major support for the 2014-15 season is provided by: Brooklyn College, Target, Con Edison, TD Bank, National Grid, the Macy's Foundation, the Herman Goldman Foundation, The Harkness Foundation for Dance, the Jazz Touring Network, the Alice Lawrence Foundation, the Pierre and Tana Matisse Foundation, the Mertz Gilmore Foundation, the Mid Atlantic Arts Foundation, the Henry and Lucy Moses Fund, Inc., and the TD Charitable Foundation. Additional support provided by CNG Publications, The Brooklyn Eagle, WFUV, and WBGO Jazz 88.3 FM. The Fairfield Inn & Suites by Marriott New York Brooklyn is the official hotel of Brooklyn Center's 60th Anniversary Season. Backstage catering is graciously provided by Applebee's.
Brooklyn Center for the Performing Arts gratefully acknowledges generous support from New York State Assembly members Rhoda Jacobs, Alan Maisel, Félix Ortiz, Annette Robinson, and Helene Weinstein, New York City Council Speaker Melissa Mark-Viverito, and Commissioner of Cultural Affairs Tom Finkelpearl.